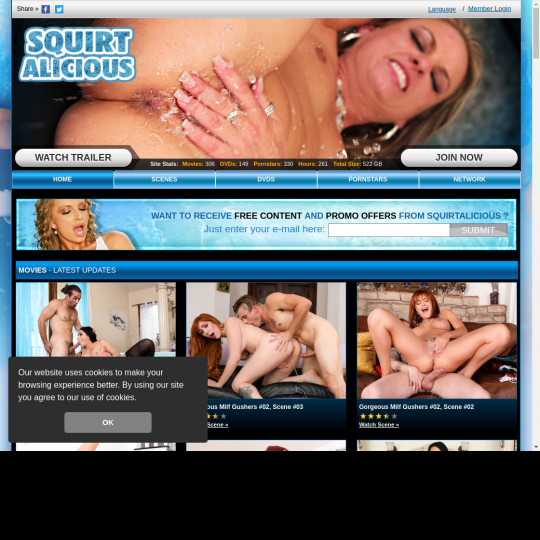 Use your umbrellas, folks, since this website is seriously damp as well as untidy … in more than one method. I don't assume you're ready for this jelly since these infants' bodies are as well squirtalicious for you to deal with, my pal. Seriously, the squirters on this website truly blew my mind whether they were faking it or not. For the outstanding TBP price cut of just $15 a month, discover whether the site is worth it below.
Use social members URL to login https://members.squirtalicious.com and get unlimited access.
ricmon:753a611d
juggalokiller:lalyskac
ichhabe:habensie
4595950345662a1083f53f892ef4d38b:e7c0e71df5e7a815
camphaus:lindy21
tonyle22:too2247
Password is inactive or expired? Use this link if you would like to have personal premium account asap!